Can you afford NOT to Maximize your Online Presence ???
There are only 2 question to ask yourself about your online marketing in this day and age
How much will it cost if I do this?

How much will it cost if I don't do this?
As an SEO expert, there are a few things I believe an SEO company should stand for and a few they should not.
If you are going to run an SEO Firm or SEO agency right it has to start with the top person in charge.
What I mean by this is that you cannot trust anyone other than the person who is best suited to do the difficult tasks to do those difficult tasks. The problem with many big SEO Companies today is that they want to defer all the work offshore where they can get inexpensive outsourced labor to do the work while they collect all the financial rewards that come along with that.
But who is doing the oversight?
I am an independent SEO Consultant. All the really critical tasks at my company are done by me, the man who knows the score. Do I outsource certain jobs within my company? Yes, I do. But not the ones that are critical to your business' success online. There are some things that can by outsourced and some that cannot.
Keyword research, data analysis, and other key functions are all done by me personally. Therefore you can count on someone having answers for you when you need them.
Search Engine Optimization is becoming a common practice in the online business world. If you are wondering why a business competitor of yours always seems to be outranking you in the search results you should start to suspect that he or she has hired an SEO practitioner to handle their business online.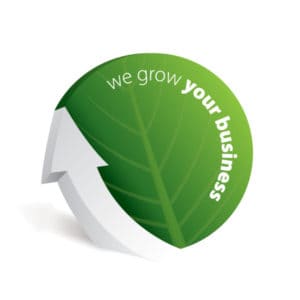 A couple of questions you should ask a potential Search Engine Optimization company before you hire them.
1) How well are you ranking in your market?
This is critical. If an SEO company that claims to be able to rank you in your market cannot rank on their own, what hope do they have of helping you? Make sure their ranking claim is not some long tail keyword that no-one ever searches for….like " best SEO and online marketing company in the nether regions of planet nowhere". That's an infamous SEO trick they use to confuse those with no knowledge. Ranking for a search term nobody ever looks up.
If they cannot rank for their "city SEO" "city SEO expert" or "city SEO company" I suggest looking elsewhere.
2) Do you do web design 1st and SEO 2nd?
This is a 2 pronged question. First off, if you do web design first and foremost and SEO how good can you possibly be at SEO? How many athletes do you know that are in the NHL and the NFL?
Secondly, if they rank for SEO in their market and do so by putting footer links in all their web design clients websites….( and this is what they all do) how are they to employ that tactic for you as an SEO client. Not going to happen. Trust me! So ask them what their plan is for you when their plan for themselves cannot be replicated?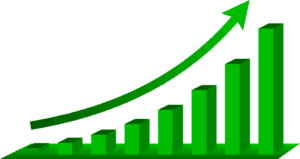 Getting to the top of the search engine results is not an accident. If you were to spend a day as a fly on the wall in my office you would see what I see. A consistent pattern that bears that hallmarks of SEO in the data that crosses my computer screen.
Much of what we do is analyze the data of competitors websites and create strategies to "one-up" those competitors in the race to the top of page one. I simply believe that I do it better.
Why can we say this with confidence? Simple. The data tells us so. If someone is able to see the flaws in the work of others then that person should be competent to do it better. Yes or no? This is not a boastful statement but one of straight forward confidence and competence. We simply refuse to lose and that is the kind of attitude you should have in business too in my humble opinion.
If you are " refuse to lose" type of business owner, then let's work together on a custom made strategy to take you to the top of the S.E.R.P.'s today.
Simply fill out the

"Discovery Form"

by clicking the

Green Buttons

that say

Discovery Form

or in the navigation bar of this web page ( fill out all the required fields ) and let me begin crafting a plan to get you more leads and more business today.
Some Straight Talk About Search Engine Optimization

Click the Green Buttons To Go Into More Depth
Honestly , does any business person really care about the technical definition of, or the strategies needed to implement an effective Search Engine Optimization campaign? If you do, then that's great, we can talk more about that.
For now, let's talk about what it can achieve for your business!
---
Click Me! For the long version
SEO, over a relatively short period of time, can help your website get to page one of Google. 90% of the clicks to websites come from visitors to Page 1 !
30% of those come from the first entry on page 1
---
Click Me! If you are not busy
What If I Am Already On Page 1
That's great. But for what keyword(s)?
You could very well be ranking on page 1 for your name but that is a given. You need to rank for the more competitive keywords because they are the words and phrases that people are, by nature, typing in to Google to find a product or service such as yours.
---
---
Click Me! If you are not on Page 1
Tell Me More About Keywords
Keywords are like individual phonebooks. In the tradition phone book you had a ranking based on your name. With a company name like
"AAAAA Abattoir "
you would likely be the first listing on page 1.
" Zekes Slaughter-house"
would be much harder to find! Keywords have far less limitations.
---
---
---
Click Me! Skip if you understand Keywords
Let's say you were a hypnotherapist. People may type in
"hypnotherapist"
to seek you out. The results for that search would constitute a virtual phonebook that Google would assemble for the searcher.
But
"hypnotherapist in Phoenix"
or
"hypnotist"
or
"hypnotherapy for smoking"
would create their own individual
"Virtual Phonebook"
pages with very different results for those doing the search!
OK So How Does This Convert To $$$ ?
Simple…. People search…. You show up in that search on page 1…. People contact you. …More contacts + more sales = "GET THE GREEN $$$"
BUT…..You need to show up on page 1…and not just for one keyword
---
Click Me!
How Many Keywords Should I Rank For?
That depends on your budget, your type of business, your personal objectives and many other factors.
There could be just a few keywords that make all the difference to your situation and there could be hundreds!
---
Click Me! To see an example
Is SEO My Only Option To Show Up On Page 1?
No , you could pay for ads that may or may not put you on page one all of the time. It depends on the competition for keywords again. If your competitors are paying a higher price per click you fall lower in the rotation on page 1.
The costs can get very high in competitive markets.
---
Click Me! To Learn More
How High Can Google Ad Cost Get?
Depends on how high of a budget you have.
I know a plumbing company that spends $70,000 per month!
It's possible that a strong SEO campaign could achieve similar results for a fraction of the cost with more sustainable results!
---
Click Me! To see ad costs
As previously stated, SEO is not the answer for every business…..However.
It is only possible to know by letting a Search Marketing Expert examine your situation
Fill out the discovery form and find out
Fill out the Discovery form
Please take the time to fill out the Discovery Form and tell us about your business
It may be the most valuable 5 minute you ever spend!
All the best to your future (: