Pittsburgh SEO
A Pittsburgh SEO Expert should be on the cutting edge. He or she should never rest on past successes.
 

Pittsburgh SEO

as it pertains to this website is not unique in terms of its geography, but the service we provide for our clients is!
We Will Discuss 4 SEO Myths Later on this Page
Myth #2) Bounce Rate
Myth #3) Exact Match Keywords
Myth #4) Inbound links
Local ranking is a highly regarded position in the search results since your business relies primarily on local clientele. Therefore you should be concerned that the Pittsburgh SEO Company you hire can rank themselves in the search results. This is a critical litmus test for any Pittsburgh SEO Agency you may consider hiring.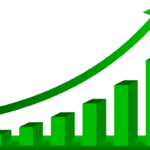 Many so-called SEO companies are really web design firms in disguise. They have jumped on the band-wagon to catch the wave of SEO enthusiasm that is sweeping over the online landscape. If you know how to analyze these web design companies link profiles you will see that the methods they use to rank themselves cannot be replicated for their client base. What web design companies do is put footer links pointing back to their domain in all the websites that they build for clients. They cannot possibly do the same for you so how can you trust them to get you a solid rank position?
Our company is an SEO company first and last. We have perfected a proprietary system that can be custom modified to any type of industry. Our system works because it relies on testing that has been performed in the search engines.
Let me explain:

   
We belong to a mastermind group of SEO practitioners from across the globe. We support a collective effort to maintain a series of test sites in different industry categories. By testing various Search Engine Optimization methods on real websites in real search engines we can effectively keep a pulse on what Google is doing to alter their search algorithm and pass that benefit along to our clients.
This method does not necessarily shorten the length of time it takes to rank for a given search term but it does seriously affect the certainty with which we can rank your business for its top terms.
This converts into more customers and more money in the bank.
OK….that's the serious part….now for the fun part! Where I get to dispel SEO myths.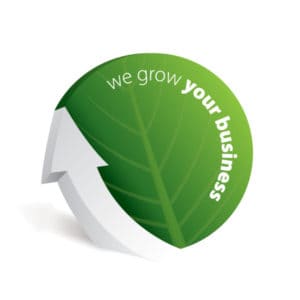 Myth #1) You have to always be adding new content to your website to rank well!
Nonsense!  Most websites are business websites that are owned by people who really have far too much going on to be concerned with adding pages of content to their website on a regular basis. I would argue that this constitutes a 90% of the websites on the Internet. Does it really seem reasonable to you that Google would penalize the majority of business owners websites simply because they fail to add unnecessary content to their website on a regular basis.
One thing I can say about Google is that they do their homework. They also have to make prudent decisions about how they prioritize rankings in these regards. They can't make sweeping generalities in the way they reward or penalize different activities on a website without penalizing groups of websites that do not deserve to be penalized by the same criteria.
Google is not stupid enough to penalize the majority of business websites for a content violation. Not going to happen!
Myth #2) Bounce rate is an important ranking factor.
More nonsense. Let's examine the evidence. Most people are using Google as a phonebook nowadays. They make a search, look at a bunch of sites for contact information, and make a phone call or send an email. How long do you think someone has to be on your website to get your email address and phone number. I can do it in 10 seconds, how about you?
So if the majority of people are you using search in this manner, how can Google penalize bounce rate when people are spending small amounts of time on the website just to extract the phone number? Granted, there are probably certain industries were bounce rate matters. It really comes down to what industry you happen to be in. Google is smart enough to look at patterns within a given industry. If the majority of visitors to your competitor's websites spent a fair amount of time on those sites then bounce rate would be an issue. This is why a false generalization is not relevant. Bounce rate matters where it matters within a given industry. Outside of that, it probably doesn't matter at all.
Myth #3) Exact match or partial match domains don't work anymore!
More nonsense Times 10! Take a look at the search results for a very competitive industry like weight loss. You will consistently see partial match or exact match domains ranking in the top 10 and beyond. This is not a coincidence. Google is still primarily a librarian. And a librarian's primary concern is with words. When it looks up a search term its first order of business is to match terms. If an industry-related term happens to be in your domain then that is a barely big commitment you have made to that industry and Google will support that by giving that'll mean higher priority. Simply do your own investigation to confirm that and you will see that is correct.
Myth #4) Inbound links don't matter as much anymore.
I won't elaborate on this because it's not worth elaborating on. If any SEO person tells you this, don't walk away RUN AWAY!
Best regards to you and your business
Some Straight Talk About Search Engine Optimization
[icon type="thumbs-up"]As previously stated, SEO is not the answer for every business…..However.
[icon type="thumbs-up"]It is only possible to know by letting a Search Marketing Expert examine your situation
[icon type="thumbs-up"]Fill out the discovery form and find out
 

 

  WHAT IS SEO?

    Honestly , does any business person really care about the technical definition of,

or the strategies needed to implement an effective Search Engine Optimization campaign? If you do, then that's great, we can talk more about that.

    For now, let's talk about what it can achieve for your business!

[button type="real" shape="square" size="mini" href="https://greengenieseo.com/win-online-marketing/" title="Example"]click to learn more[/button]

WHAT CAN SEO DO FOR ME?

SEO, over a relatively short period of time, can help your website get to page one of Google. 90% of the clicks to websites come from visitors to Page 1 !
30% of those come from the first entry on page 1

[button type="real" shape="square" size="mini" href="https://greengenieseo.com/what-can-seo-do-for-me/" title="Example"]click to learn more[/button]

WHAT IF I AM ALREADY ON PAGE 1?

That's great. But for what keyword(s)?




You could very well be ranking on page 1 for your name but that is a given. You need to rank for the more competitive keywords because they are the words and phrases that people are, by nature, typing into Google to find a product or service such as yours.

[button type="real" shape="square" size="mini" href="#example" title="Example"]click to learn more[/button]

TELL ME MORE ABOUT KEYWORDS

Keywords are like individual phonebooks. In the tradition phone

book

you had a ranking based on your name. With a company name like "AAAAA

Abattoir

" you would likely be the first listing on page 1. "

Zekes

Slaughter-house" would be much harder to find! Keywords have far

less

limitations.

[button type="real" shape="square" size="mini" href="#example" title="Example"]click to learn more[/button]

FEWER LIMITATIONS…HOW?

Let's say you were a hypnotherapist. People may type in "hypnotherapist" to seek you out. The results for that search would constitute a virtual phonebook that Google would assemble for the searcher.




But "hypnotherapist in Phoenix" or "hypnotist" or "hypnotherapy for smoking" would create their own individual "Virtual Phonebook" pages with very different results for those doing the search!

[button type="real" shape="square" size="mini" href="#example" title="Example"]click to learn more[/button]

OK SO HOW DOES THIS CONVERT TO $$$?

Simple…. People search…. You show up in that search on page 1…. People contact you. …More contacts + more sales = "GET THE GREEN $$$"




BUT…..You need to show up on page 1…and not just for one keyword

[button type="real" shape="square" size="mini" href="#example" title="Example"]click to learn more[/button]

HOW MANY KEYWORDS SHOULD I RANK FOR?

That depends on your budget, your type of business, your personal objectives and many other factors.




There could be just a few keywords that make all the difference to your situation and there could be hun

dred

[button type="real" shape="square" size="mini" href="#example" title="Example"]click to learn more[/button]

IS SEO MY ONLY OPTION TO SHOW UP ON PAGE 1?

No , you could pay for ads that may or may not put you on page one all of the time. It depends on the competition for keywords again. If your competitors are paying a higher price per click you fall lower in the rotation on page 1.




The costs can get very high in competitive markets.

[button type="real" shape="square" size="mini" href="#example" title="Example"]click to learn more[/button]

HOW HIGH CAN ADWORDS COSTS GET?

Depends on how high of a budget you have.




I know a plumbing company that spends $70,000 per month!




It's possible that a strong SEO campaign could achieve similar results for a fraction of the cost with more sustainable results!

[button type="real" shape="square" size="mini" href="#example" title="Example"]click to learn more[/button]
Fill out the Discovery form
<p style=\"background-color:#000;color:#fff;\">Please take the time to fill out the Discovery Form and tell us about your business</p>
<p style=\"background-color:#000;color:#fff;\">It may be the most valuable 5 minute you ever spend!</p>
<p style=\"background-color:#000;color:#fff;\">All the best to your future (:</p>