What are Google Ads
Google Ads or what was formerly known as Google Adwords is a system whereby any business can be seen online for any variety of search terms they choose by paying "Per Click".  This where the acronym PPC or "pay per click " originated.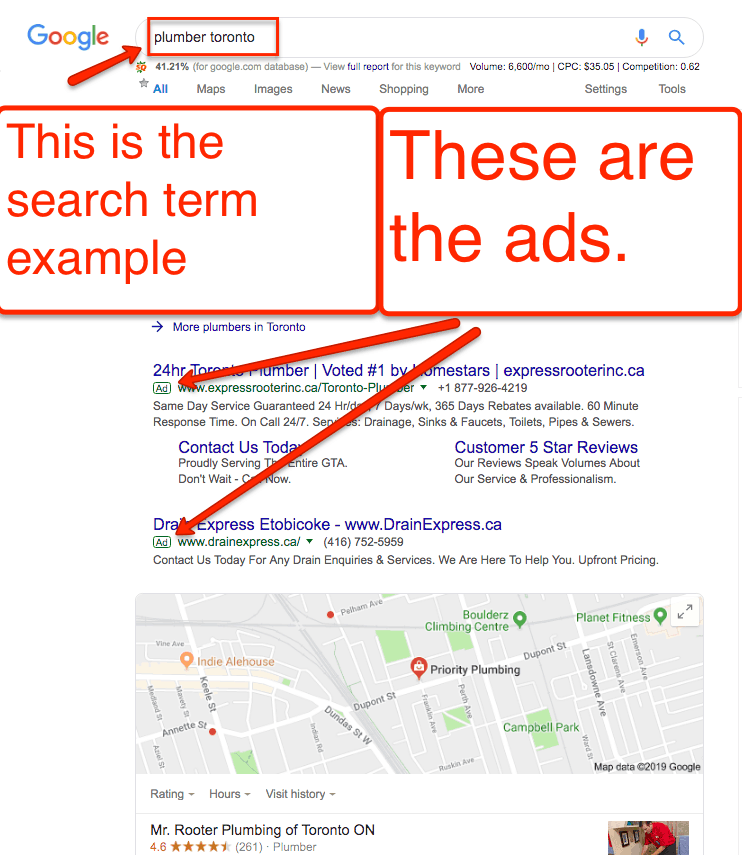 Why Google Ads and Not SEO
This method of online advertising is very effective and efficient in that it can make you visible and available to attract more business and customers through visits to your website in a very short period of time. Often within hours and at the extreme, within days.  This Ad method can be a stand-alone service or a fantastic method for gathering data for an ongoing SEO campaign.
By starting out with either an SEO / Adwords combo campaign or just an Ads by Google campaign alone you can
Gather valuable data as to what keywords people are clicking on most
Learn what keywords "convert" the best out of the available data.
Pick up some quick new business to help pay for the ongoing SEO campaign
Track microdata like PDF downloads, form fills, cart abandonment on E-comm sites, and many other pieces of valuable info.
There is almost no limit to the possibilities!
Let Green Genie SEO show you how to utilize Google Ads in Oshawa, Whitby, and the Durham Region to get more customers through your door today.