Just in Case You Want to do Your Own SEO
Let's talk about DIY SEO. The big question regarding this issue is how much work is a business owner willing to commit to this process to be truly effective? I am in the client SEO business so of course, I have a vested interest in dissuading people from doing this work for themselves. That being said I am all for business owners taking it upon themselves to do some basic SEO for themselves but these are my cautionary suggestions.
1) Stick to the basics.
Doing simple things like keyword research with the Google Keyword Planner and gaining your own understanding of Keywords For Optimum Search which keywords are worthwhile to chase after in terms of getting the best visitors to your website is a great idea for the owner of a website. I personally enjoy working with clients that have an understanding of the keywords that are relevant to their business. Of course, there are some advanced tactics that someone who is a professional in this industry will bring to the table that can really up the odds for better conversions from visitors to the site. No point in getting visitors to your website if none of them ever make your phone ring. All keywords are not equal in terms of their weight as a way to gain buying customers. There is a bit of an art to finding the better keywords in terms of their conversions. Part of this art is learned spending time looking at analytics after the fact and coming to deductive conclusions as to why this of that keyword created a conversion. Personally, I would suggest leaving this job to a pro so you can concentrate on doing things in your business such as customer service. I, as an SEO professional, could never replace a business owner in this regard. I can get the customer to call but only the business owner can make them a permanent part of their customer base.

2) Don't ever buy links from a service that sells links
I cannot stress this warning loud enough. Never ever ever buy a link from an online service no matter how convincing their ad copy sounds. This is almost a guaranteed way to create a problem down the road. Not to mention that the solutions for the eventual penalty your website will receive later on are so expensive and time-consuming you will be sick with yourself for the feelings of foolishness you will go through not to mention the bill!
I am currently working with a client that did just that and fortunately, there was an alternate fix for the mess that was caused other than the industry standard procedure called a link disavow.
Still, this is going to be a setback in terms of how long it will take to undo the damage that has been done.
Were it not for this mistake on the part of the owner of the website their rankings would be currently a lot higher and my job would be to help them increase their positions and not mop up the mess as I am doing currently.

3) Don't always go for the cheapest price
When looking for a company to do your online marketing be aware that a very common tactic is to tempt you with low rate "package" deals that sound attractive from a price point but will almost always leave you feeling like a number in their system. That is probably because you will be a number to them. I am well aware of this because I have taken on so many clients that have expressed this feeling to me after spending a year or more on that Rolodex of one of these companies.
The bigger problem than the wasted money in these scenarios is the delay to your progress in customer acquisition. If you are a serious business with a marketing budget in place a $500 a month SEO campaign isn't going to make you poor but it isn't likely to bring you any new business either. All it will likely do is make you frustrated and make it hard to trust someone is qualified to get you results when you finally meet them.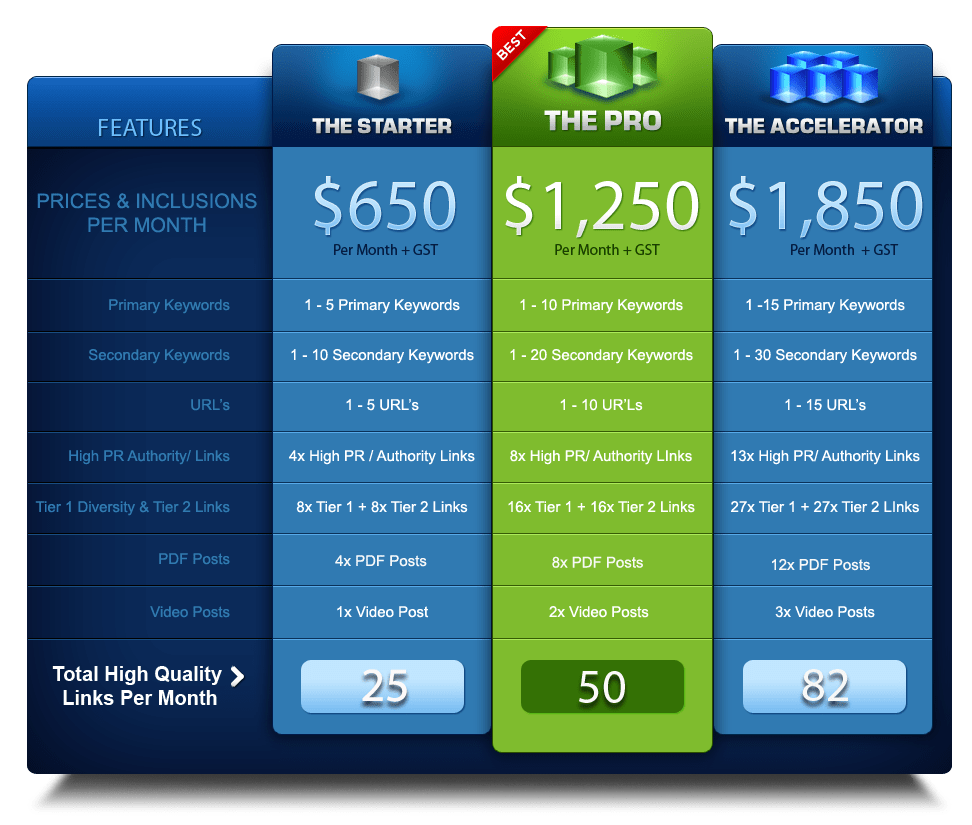 4)
 

Get some referrals

I don't post results from my previous clients on my site for privacy reasons. There are some very nasty people in my industry that will stoop to very unscrupulous tactics to undermine the good work that has been done to a client site just to try to make their own work to a competitor site look better. It's called " negative SEO" in our circles and it is a very unethical practice and for this reason, I would like to keep the good work that I do between myself and my clients. That being said, I will always let you talk to one of my previous clients so you can get a feel for my level of competence. Anyone worth their salt in this trade should be able to oblige you with the same.

There are plenty more suggestions I could make but these are the main ones. If you are interested in SEO services we can be found at the following locations in a city near you.

Google +  SEO Firm

Green Genie SEO  2953 Hwy #2 East Bowmanville On L1C 3K5 https://greengenieseo.com