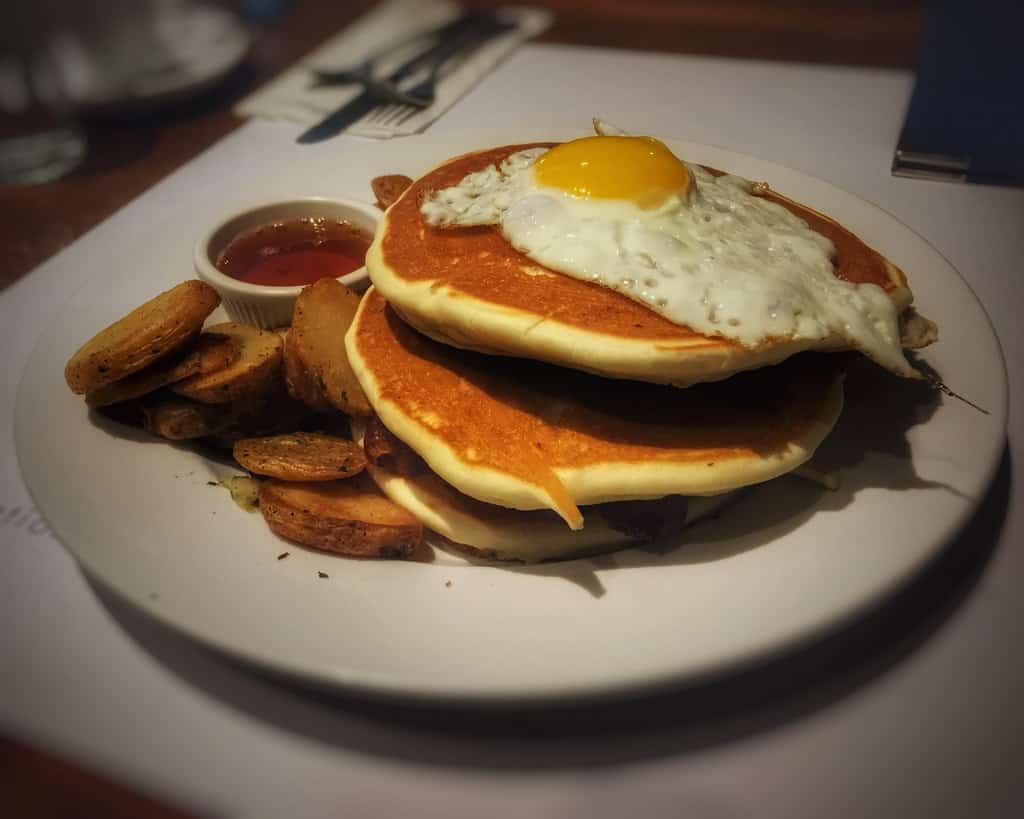 Now more than ever, people love to post their meals on Instagram. If you are looking for IG-worthy gems, then, there are plenty of Ottawa restaurants that are guaranteed to make the instant talk of the town. Below are some restaurants famous for their aesthetically pleasing food and atmospheres that will surely make your followers envious of your Instagram feed.
You can never claim that you have truly dined out in Ottawa if you haven't even taken a picture of the statement light sign of Kinki Lounge & Kitchen. The one of a kind interior of Kinki is a combination of couches, tables, and plenty of room for moving around for late-night after hour sessions complete with a DJ to up the spirits. Its fun and usually quirky décor makes this a great addition to your Instagram feed.
Tomo
This is that place where people are taking their selfies in the bathroom. However, the eye-catching design of Tomo starts right at its doorstep, with walls covered in bright murals, minimal and sleek tables, and bar with beautiful lighting setup. Aside from their delicious Japanese food, Tomo is a marveling art in itself.
Wilf and Ada's
Boasting of a retro feel, Wilf and Ada's is a wonderful downtown restaurant popular for their scratch menu, with all meals made in-house using local fresh ingredients. From its brick walls lined with the quirky art to tiled floors and cute wooden tables, Wilf and Ada's brings the perfect combination of the rom-com aesthetics of the 90s to any picture.
Local Public Eatery
A staple of Landsdowne, Local is an ideal place for the quintessential picture of a casual night out with your friends. Its glowing lights and warm atmosphere are an ideal complement to your view of the open kitchen and beer glasses filled to the brim, all of which will look great on your gram.
Fauna
The team at fauna spent two years crafting the layout and interiors of their space, so it is not a surprise that it is a favorite of all Instagram users. Its modern and sleek design combined with carefully hung lighting creates the best background for your meal's photo.
Common Eatery
Common Eater is so far the latest must-visit place in Ottawa. It has a casual yet chic design with notable details bringing the space to life. All the things you see here, from the art in washrooms to the gold-tipped stools boast of the same laid-back yet elegant vibe. In fact, even the walls were painted by globally renowned graffiti artists.
Eggspectation
The location of Eggspectation in Ottawa is lined with big windows, making the setting bask in beautitufl natural lighting. Its brick wall interior creates a simple but charming atmosphere, while the park bench-like tables further accentuate the brightly colored details of the restaurant.
Datsun
Datsun on Elgin has an open and bright space with eye-catching décor, featuring modern Asian cuisine designed worthy to share. What stands out in this place is the recycled light bulb lighting which blends well with the monochromatic theme of the restaurant.
Share the post "Ottawa Restaurants"