First A Few Words From Our Clients
Brian Rutherford didn't have much to say in his Google review but this is what he said to me privately.
"Bringing you onboard my Web Design Business is the best decision I have made since I started "
Despite some difficult setbacks with some technical issues with my website, Tom was able to get me some top rankings for national and local keyword searches. Great job.
I have been involved in SEO myself for a few years now so I know SEO talent when I see it. Tom at Green Genie is one of the best in Toronto if not in Canada. The REAL value he added has been to my coaching and workshop business. His guidance and direction have moved me to the top of several ratings.
We initially tried doing our own SEO work. We quickly realized we were in over our heads. Since hiring Green Genie our local business has at least doubled and then some. We signed on for a second campaign to improve our national searches about 3 months ago and are really starting to notice an increase in calls and traffic to our site from people beyond our local region. Can't wait to see what the future brings with this company doing our online marketing. 6 stars would be better!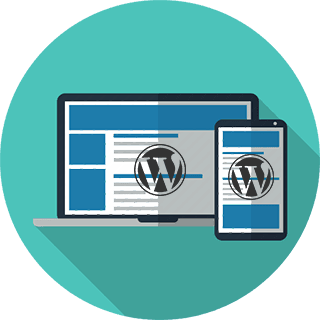 We recommend WordPress for all of our clients.
If you are not currently operating on the WordPress content management system then we can still get the job done. We just feel that WordPress has the most potential search engine optimization power and utility. If you would like to find out more about why and possibly have your website converted to Wordpress. Talk to us. We have top-notch professionals that can convert your site to Wordpress for a reasonable price in a quick time frame.
Build It Once, Build it to Last!
It is critical that you get your Buffalo Search Engine Optimization done right the first time. It's much more difficult, if not impossible in some cases, to fix problems once they occur. Not to mention that even if they are fixable it will set you back a great deal time wise. The technique for fixing problems is also best left to specialts in the field and these folks are some of the highest paid in our industry.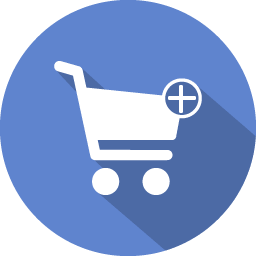 We would love to help you get to the first page of the search engines and get more business, more visitors to your website, and more phone calls.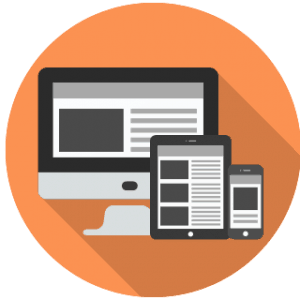 This kind of advertising drives real traffic to your website and helps you make more money.
If you're a business owner in the Buffalo area, and you are searching for a Buffalo SEO expert, we can help.
With the power and the help of Google, you have found my website.
If you have found me through a keyword search such as "Buffalo SEO Company" or "SEO Agency" then this is how others would find you. Through searches that are relevant to your industry, people will find you in the same manner.
Buffalo SEO, part of New York State,  is a difficult keyword to rank for because of the size of the city and the amount of competition in our industry. SEO is arguably the most difficult industry to rank in due to the sheer number of competitors we are up against. It is quite likely that your industry is less difficult since the odds of all of your competitors doing active SEO is highly unlikely. 
Therefore, you have an advantage if you are wise enough to get ahead of the trend. Call us today 1-905-233-2488 and find out more
Green Genie SEO wants you to explore our website and learn more. We want to share the same success that we have had with local business owners in the Buffalo area.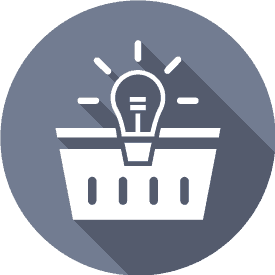 Search engine optimization is achieved by optimizing various aspects of your website to differentiate it from the millions of others on the internet. All campaigns are different and there are a lot of pitfalls to be aware of when you are trying to rank ethically.
SEO is currently the most effective way to bring new business to your website. Some will argue that social media is a contender but we have found that for local business social media is secondary to SEO and your main website. We have the analytics straight from Google to prove this.
By having us take you on as a client we can make sure that you show up for the most important local searches in your industry. Why because we are a buffalo SEO expert. Google is constantly changing the landscape and it takes a professional to stay on top of these changes and make sure that you achieve value in an ongoing manner. To understand how the Google search algorithm works, takes a great amount of time and understanding? You want an SEO company on your side through this journey.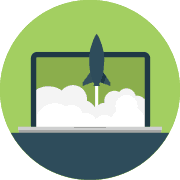 Search engine optimization is ever evolving as previously stated and not something that you want to take on yourself if your company is in any type of competitive industry. We leave it to you to make the right choice, do your research, talk to us personally about your business goals and how you want to achieve them and we will come up with a custom plan that will help you achieve that outcome we look forward to talking to you. Please fill out the discovery form, send us an email or drop us a line at 1-905-233-2488 or email us at info@greengenieseo.com
As previously stated, SEO is not the answer for every business…..However.
It is only possible to know by letting a Search Marketing Expert examine your situation
Fill out the discovery form and find out
Fill out the Discovery form
Please take the time to fill out the Discovery Form and tell us about your business
It may be the most valuable 5 minute you ever spend!
All the best to your future (: