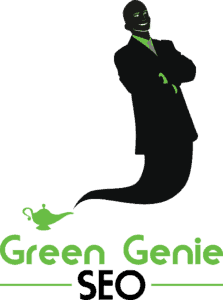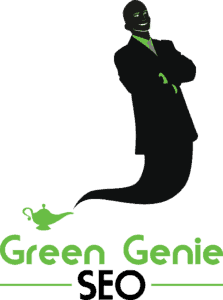 THIS IS NOT A FORMAL BINDING CONTRACT.
IT IS SIMPLY A "LETTER OF INTENT."
This letter of intent can be terminated by either party at any time with 30 days notice
( IE: Termination must be made on the date of a current payment in order to comply with above)
Regarding: mymedicarerates.com
1) Green Genie SEO intends to rank mymedicarerates.com for the following search term(s)
See attached for samples. Click here. ( Keywords will be tracked to optimize for "first ranking priority " IE: We will track 100 keywords (initially) which we deem to be suitable targets. These will be tracked in a rank tracking software and we will chase after the first targets which show a substantial increase in rank)
This was discussed in the proposal and we consider it a prudent approach at this scale as opposed to becoming "married" to potentially unattainable targets. Our motto is " rank for what you can rank for initially" when dealing with stiff competition!
Green Genie SEO reserves the right to change the direction of the campaign if it is deemed more profitable for the client in the long term.
(i.e.: if the client begins to rank for a keyword or phrase that is not listed above I consider it prudent to focus some of the resources of the project in that direction. Obviously, this has the potential to cause a shortfall in some other area of rank. I think it preferable to choose the path of least resistance )
2) Billing will be monthly @ $10,000 per month USD for an indefinite term ( subject to increase as deemed appropriate )
3) The objective of this campaign is to achieve a page 1 ranking(s) in Google search results or to improve upon the position of current page 1 ranking.
4) If the objective is not met in a 12-month time frame Green Genie SEO shall continue the campaign for an additional 5 months at their cost.
5) Green Genie SEO requires access to the website and reserves the right to change titles, meta-data and site content if it is deemed necessary to a positive outcome for the campaign.
6) mymedicarerates.com agrees to put up a new subject relevant web page(s) at their cost if Green Genie SEO deems it necessary to affect stated ranking objectives. If your current web developer is not sufficiently competent to do the task or displays a combative attitude toward suggested changes, Green Genie SEO reserves the right to use the developer of their choice to complete the project. The client will bear the cost. ( My web developer is very fair and reasonable since we have a very good working relationship. ) ( In some cases I will be able to do the job myself at a minimal charge )
7) Green Genie SEO asks mymedicarerates.com to avoid interfering with changes to the on page settings of the necessary pages on their website or hosting server(s) during the duration of the campaign.
Green Genie SEO is not responsible for the negative outcome these changes could bring to the campaign should they intentionally or accidentally occur. This refers to any changes occurring on the website in any way, shape, or form. This includes, but is not limited to changes to plugin settings, the addition of new content, and any other change that could affect the performance of the website in any way.
8) mymedicarerates.com shall provide direct or indirect access to web development personnel so as to achieve mutual co-operation in reaching stated objectives.
9) The client shall follow through and provide all " on-boarding data " via the provided form on the Green Genie SEO website.
10) The client will take all steps necessary to provide access to Google Analytics, Google My Business page, Youtube Channel etc. If you are within 45 minutes drive and are fully incapable of providing said access due to technical or other limitations, I can travel to your office or home to aid in these tasks. I can also walk you through the steps over the phone or through Skype if you have an account.
11) By signing this agreement the client is stating that they have watched the video " Managing Expectations " located as a private listing on the Green Genie SEO Youtube channel. This video outlines various limitations surrounding the "scope of work" provided by our service.
12) You are permitted to pause your campaign for a period of time. ( See restrictions**)
13) Green Genie SEO will, as a matter of ethics, only work with one business niche in a given geographical area.
14) Green Genie SEO is not responsible for "conversion" Re: the keyword targets. We provide a new piece of " digital real estate " but do not guarantee that people will call when they visit your site. This is beyond our control since we did not design your website. We will do our very best to choose keywords which have good " buyer intent" to aid in conversion.
15) We do not provide link reports. We have found that this ends up raising more and more questions that clients aren't really qualified to understand the answers to.
16) mymedicarerates.com and its owners and managers understand that there are factors that affect search engine results that are beyond the control of Green Genie SEO that could have a negative effect on the ranking of mymedicarerates.com. These usually are limited to Google algorithm updates. Green Genie SEO will take care to provide advanced warning to mymedicarerates.com when we become aware of such eventualities and Green Genie SEO will make every effort to make any necessary changes in practice to mitigate such outcomes.
* " Organic Local " is a term that you may rank locally for but not nationally for. They are often 2-word keywords people search without adding the city to the search term. (EG: " web design " vs " web design Oshawa " ) When you search " web design" Google knows your location and shows you mainly local web designers in the search results.)
** Green Genie SEO reserves the right to start up with a client in the same business niche as you during a campaign pause. We will give you " first right of refusal" to reinstitute your campaign should such a request occur.
We do not actively pursue competitors should such an occurrence transpire. This clause is strictly to prevent a current client from "parking" our service indefinitely. Should it chance that a competitor contacts us during a campaign pause you would be given a call and a chance to start your campaign again before there would ever be a serious conversation with a competing business. I would let the other business know the situation and advise them that they would be notified as to the status within short order so they could look elsewhere.
We believe in loyalty as old fashioned as that sounds!

Share the post "Mymedicarerates.com Agreement"