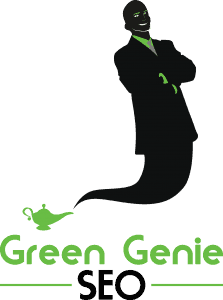 In case there is any concern,
this page you are viewing
is marked " no index" so as to be unavailable on the open web.
Hello. My name is Tom Gustar and I am an expert SEO specialist from Bowmanville Ontario.
I belong to a network co-operative of SEO practitioners from around the globe that share test data done in real time with hundreds of real websites.
This brings a unique advantage to the table that is unprecedented within the industry.
Google does not reveal its ranking criteria to the public

and, in fact, have been caught deliberately misleading people in our industry on many occasions.
Therefore it is imperative to have real-time test criteria on your side when going into this competitive arena.
We have managed, as a collective, to uncover several unique secrets to the Google ranking algorithm and, as a result, members of our group dominate the SEO landscape for ourselves and our clients in every major city in the United States, Canada, and Europe.
By engaging my company in this endeavor you are capturing the combined knowledge, expertise, and support of the best of the best in the SEO industry.
The following video is a short case study demonstrating the effectiveness of a properly implemented SEO campaign. Minimal links. Maximum growth!
I am a partner in the implementation and ranking of the website highlighted in the following video.
The issue with canadaejuice.com as I see it.
Lack of link relevance
Lack of link power
Poor on-page SEO
Potential algorithmic penalty ( can possibly be overcome with clean, relevant link building )
Lack of "Areas Served " Category page and relevant, individual pages for each city.
Poor off-page SEO for locations
Site speed issues
Too many de-indexed links
Link to Scope of work I use for all sites ( generic )
Click on this sentence for a link to Scope of Work Spreadsheet
Link to Original Audit I did for Canada Ejuice  ( Side by side comparison to 180 Smoke ) ( With Notes )
Note: You may or may not be aware that I did the original audit for the site last year
Link to Google Doc for original audit
We will need to build 10-20 new links to the site each month for 12 months ( not including socials and citations listed in the "Scope of Work" Doc in the

previous link.
Below is a screenshot of your link stats currently. I will provide a new one each month in a report to show growth. ( See "referring domains)

I will do an ongoing audit of the current link profile in order to potentially consider the site for a link detox audit and link disavow in the future.
I prefer not to take this course of action as a first option. Only as a supplemental remedy and last resort.

However, I did a scan of your existing links and found that out of the

360 referring domains 196 of them are de-indexed

. This is cause for serious concern and so I will be doing a disavow of all currently de-indexed links. This alone could be a big game changer and if my suspicions are correct this will reap benefits within a 1-2 month time frame or less. It may also mitigate the need for an expensive "link detox" mentioned previously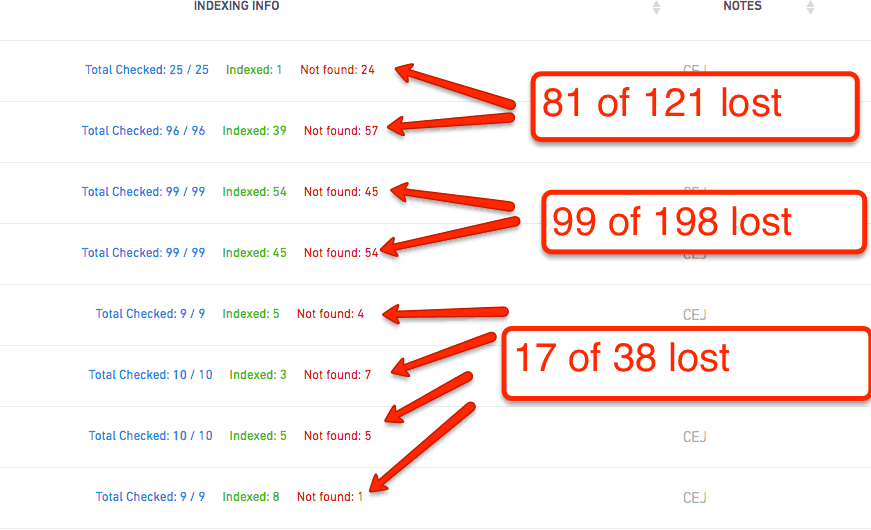 I will do all the basic on-page and off-page that is considered industry standard ( outlined in Google Sheets "Scope of Work" link above)
If positive link building efforts and proper targeted on-page changes do not bear fruit in 4-5 months we will then know where we stand in this regard
In order to facilitate better communication between us, we will convene a 1-hour meeting each month to talk about progress.
As a sign of goodwill, I will cover the cost of the build of the city pages if you provide the word content. ( Brian Rutherford will be the dev)
I will set up a special user panel for you to track certain metrics with a private login so you can sign in and take stock of progress at any time. ( This is a Google property )
Once the city pages have been built I will set up proper citations for each city to aid in maps ranking for local keywords.
I will provide a "special review link" that can be sent out to customers.
Along with this link, I will provide a video training on some advanced maps tactics that can be utilized alongside this review link. ( there is a little know secret to maps ranking that has to do with instructions you can send to the customers with the review request—-very powerful! )
I will do a full audit of "site speed" with 2 tools. "Gtmetrix" and " Page Speed Insights " by Google. Every attempt will be made to implement all the recommendations these tools reveal. ( See current stats below )
The main offender appears to lack of physically scaled images! ( See Gtmetrix screenshot – 2nd photo below)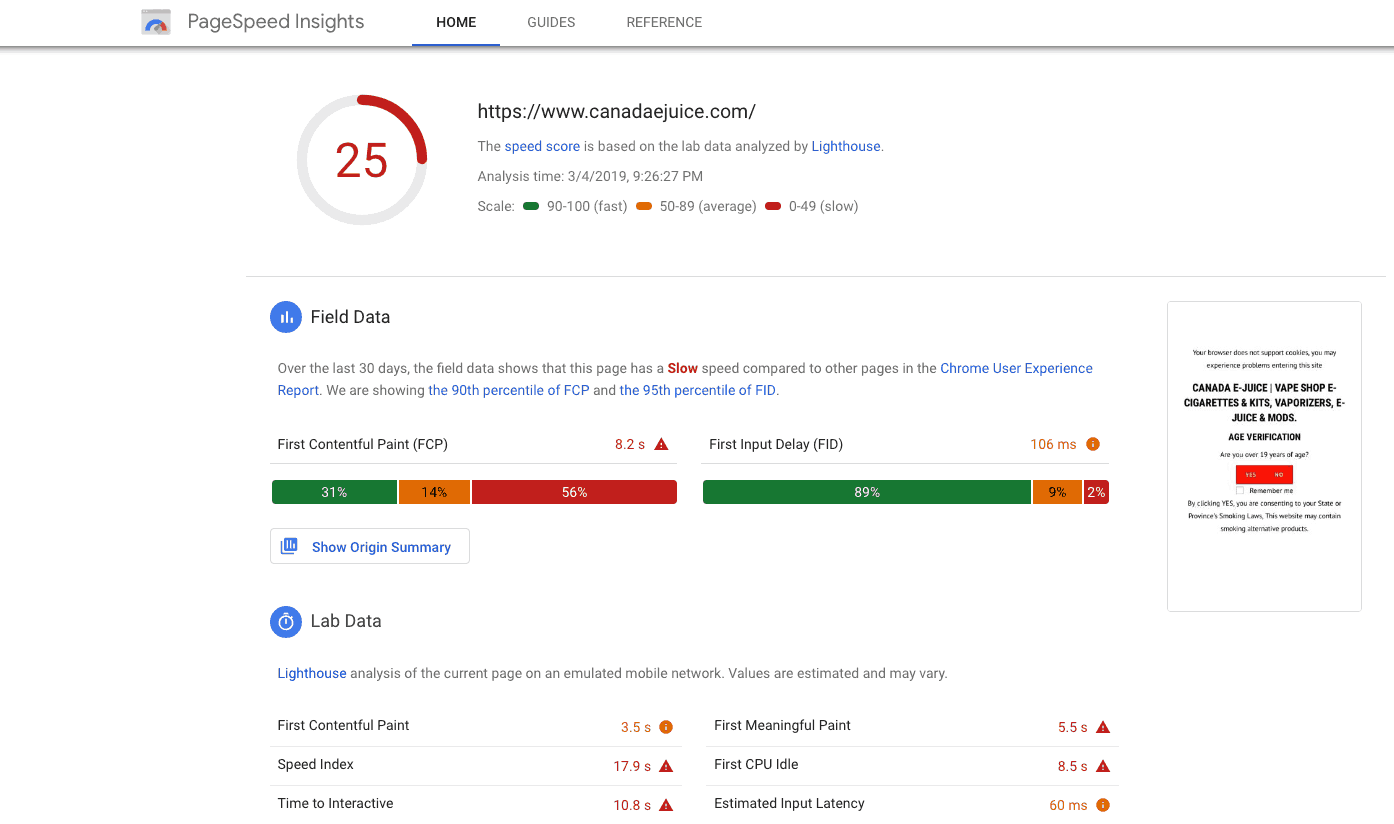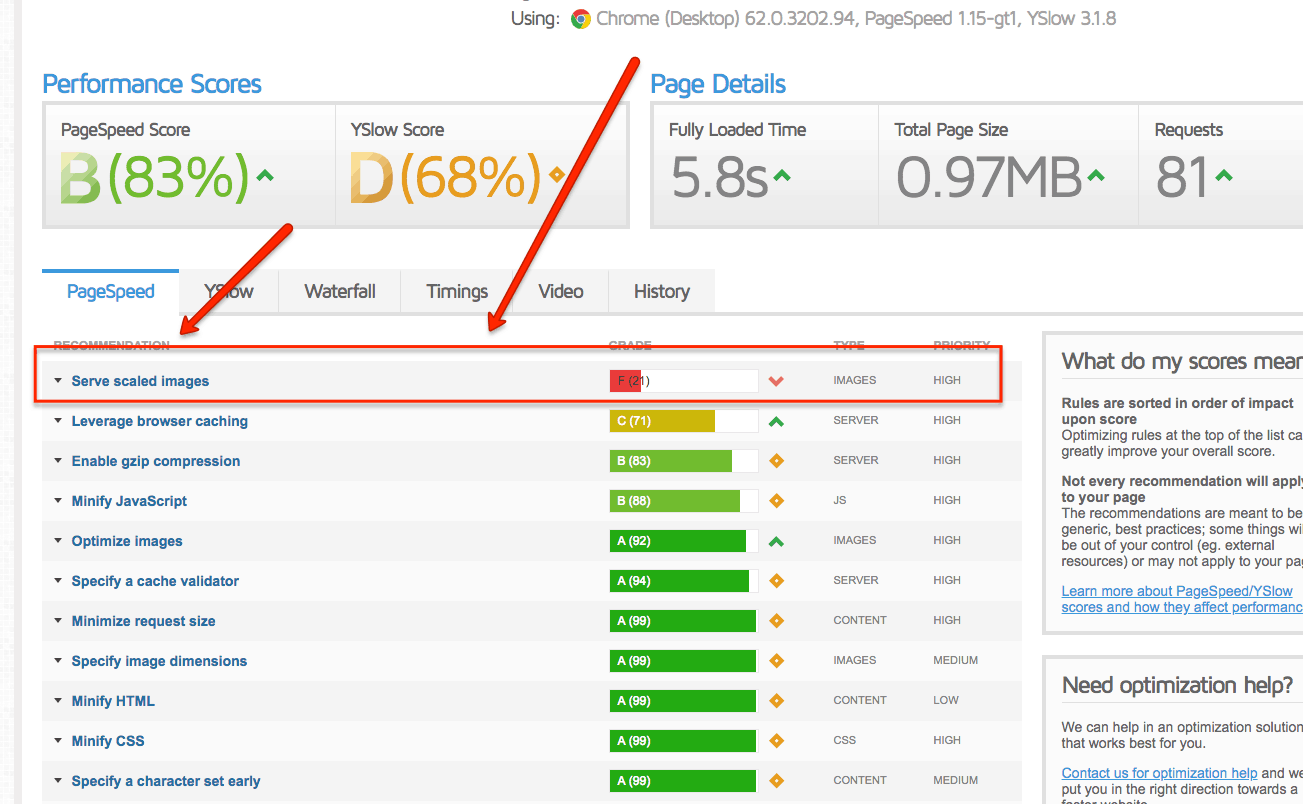 Our agreement will be 12 months in duration and will be an open-ended " Letter of Intent " that either party can rescind with 30 days notice.
Notification of termination must be made on the date of monthly payment, after payment is made. This gives me 30 days to replace lost income.
Our agreement will be $4,500 a month plus HST
All other details will be laid out in the actual "Letter of Intent" ( sent in 2nd attachment )
Share the post "Canada Ejuice Proposal"