This is a private page and not available on the web.
Proposal
This is a typical "Scope of Work" list I perform as a generic base on all sites. Click here to view
In your particular situation, I see the following weak spots.
Not enough relevant links
No links with any real power
Page titles not in-line with the best search phrases (keywords) for your industry
Under optimized anchor text profile
Not enough word content on the main page
Positive notes
Domain age a positive factor

Plenty of brand and URL anchors ( Google likes those )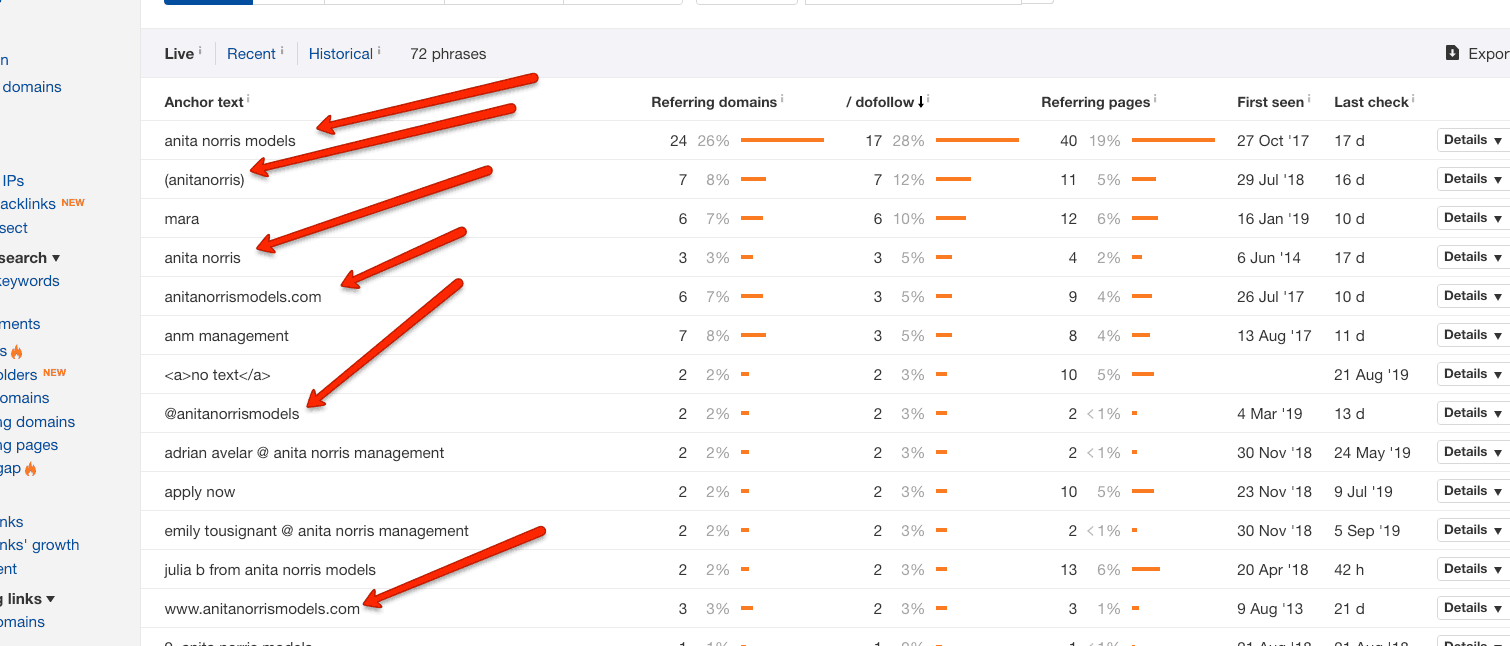 Solutions and course of action
Build 200-300 "foundational links ". The strategy here is to use links from sources that allow us to get " keyword relevance " in the URl's or titles of the source. These are all high-quality links ( This is the one task I outsource. Primarily because the fellow that does the work has the best team in the industry and this is an exclusive, private outsourcing, available only within our paid networking group. )  (These links include many of the top Web 2.0 sites on the internet. Weebly, Jimdosite, Worpress.com and Strikingly to name a few.)
We do a scan of your current citations and build up to 50 more and avoid duplication. Citations are critical to maps ranking but also add a nice mix of nofollow links from high authority, trusted sites to add to a balanced link profile. ( Since you are not a location, the latter being more relevant to the reasoning for these links.)
Immediately begin building some links with more power from my outreach sources. ( No need to wait to build a link base, since you already  have 100 Referring domains, we don't need to wait)
Link speed should be 7-10 links per month for a $2000 a month budget. ( Exception will be month one which will be 4-6 links due to additional startup costs ( Foundation links)
Begin immediately making decisions about title and meta changes for each page starting with the pages that have keywords with a combination of the highest search volume and/or happen to be the closest to a top 5 ranking currently.
Start a small budget Adwords campaign $600-$700 per month. ( Plus management fee ) ( Modified broad match keyword targeting to do "discovery")
Rinse and repeat! ( This is generally all that it takes to get the job done if done correctly and we will do it correctly!)
Reporting
I will track up to 40 keywords depending on the budget.
Tracking of keywords will be provided to you from Pro Rank Tracker software via an automated report. You may choose daily, weekly or monthly reporting.
We will mark up specific data on the site through Google Tag Manager and track a number of different "Events" in Google Analytics. ( Which events……to be determined as I get more familiar with the site's inner workings. Some examples of tracked items will be clickable phone #'s, clickable emails, PDF downloads if applicable.
I will set up a portal for you to be able to log in a see this data any time you want. ( Month 2) Of course, you can also look in Google Analytics as well.
I have found that one way I like to do reporting is when we hit a "milestone". I most often do these at random when I find a positive event and they are usually done as a short video walkthrough. ( It's a bit more novel than the usual boring charts and graphs)

I don't show link reports.

It requires too much explanation that people aren't really qualified to understand anyway.
What I will show is a screenshot of your basic metrics in Ahrefs like the one above below ( Once a month)
Like this

Suggested budget
SEO @ $2000 per month for 10 months. Normally my low-end minimum for large city-based sites is typical $2000 a month. It's just hard to dominate without that type of budget. It's one thing to take a #5 position but a #1 has 10 times the traffic. 
However, we are also doing AdWords so ………
The Adwords is normally a $500 setup fee and my minimum management fee monthly is $200 regardless of the ad spend. ( Paid in advance once the account is set up)
If you start at $2000 a month I will wave the Adwords set-up fee.
AdWords spend will be Approx $1000 month – $700 ad spend | $300 management fee
The "out the door" costs will be  as follows
$2000 a month for SEO + HST
$700 a month in Adwords spend + HST
( Some minor variation in ad cost due to the way the platform works)
$300  a month Google Ads management + HST
---
$3000 a month + HST
Share the post "Anita Norris Proposal"